About the Super Protection Power Case
The SuperDuty Super Protection Power Case is No Ordinary Case. Including 360 degrees of protection, a 4100mAh battery, tempered glass screen protection, a belt clip and a kickstand, we believe, this case is truly the ultimate all in one case. At a retail cost of only $49.95, we have created a product no other company has been able to do: An affordable case that gives you Protection + Power with No Compromises.
360 Degrees of Protection
4100 mAh or 4800 mAh Battery
Tempered Glass Screen Protection
Our design features a 360 degree 3 piece design, including our 14 Feauture Super Rubber Protection System to protect you from your everyday activites.
Our very own Super Battery was designed with the consumer in mind. With up to 27 additional hours of battery life, you will never run out of battery.
To back our case, every case comes with a 1 year limted warranty.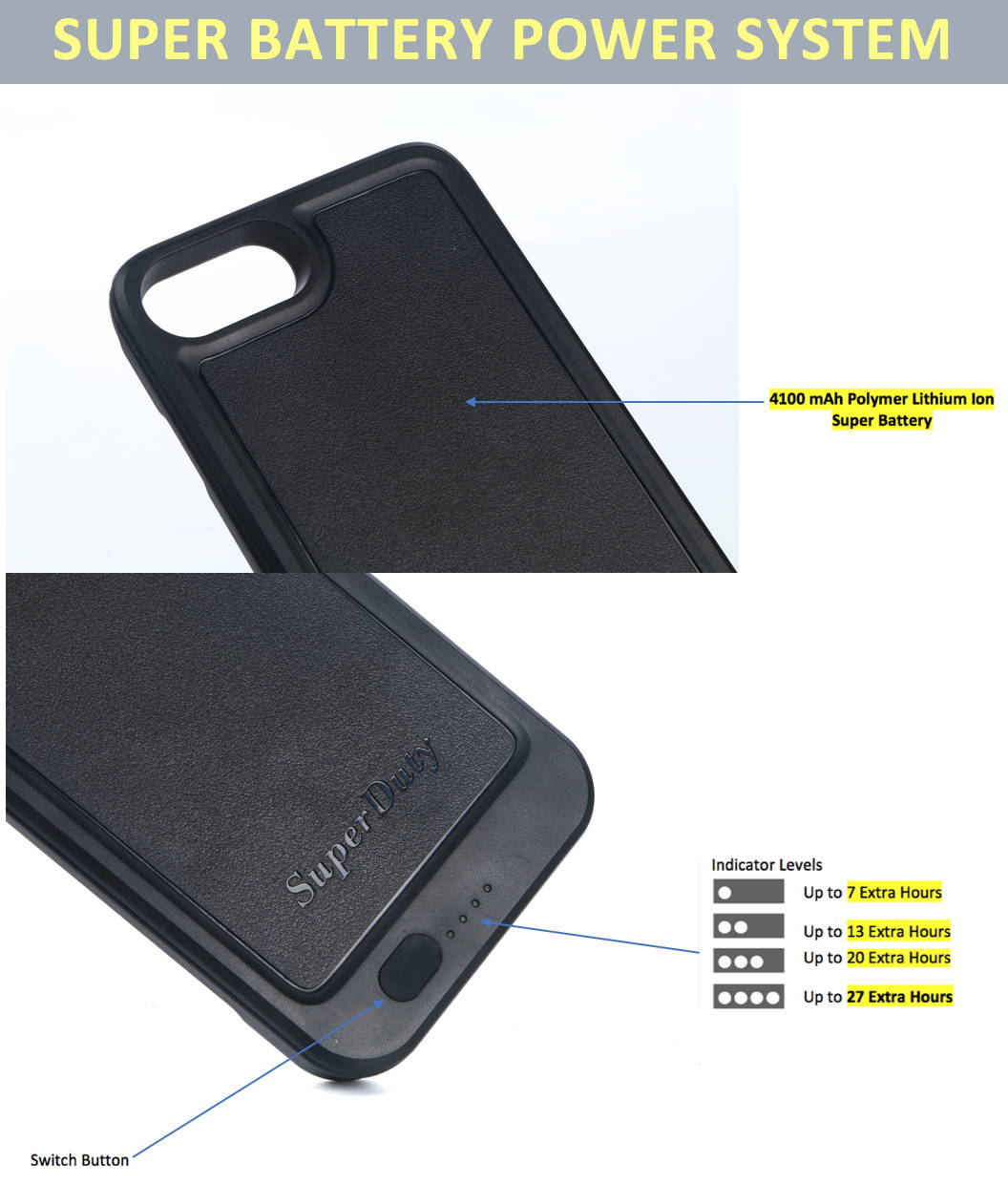 Power System and Super Battery Highlights -
4100 mAh or 4800 mAh Battery
Original Apple Lightning Connector
2.1 Amp Input and Output Capability
Up to 27 Extra Hours of Battery Life
Up to 40 Combined Hours of Usability
4 LED Indicators keeps you "in charge"
Easy One Click On and Off Mechanism
- Smart IC Features:
Temperature Regulation
Automatically stops charging when Phone is 100%
Long Term Preservation of your Phone's Battery
Regulation of your Phone's Battery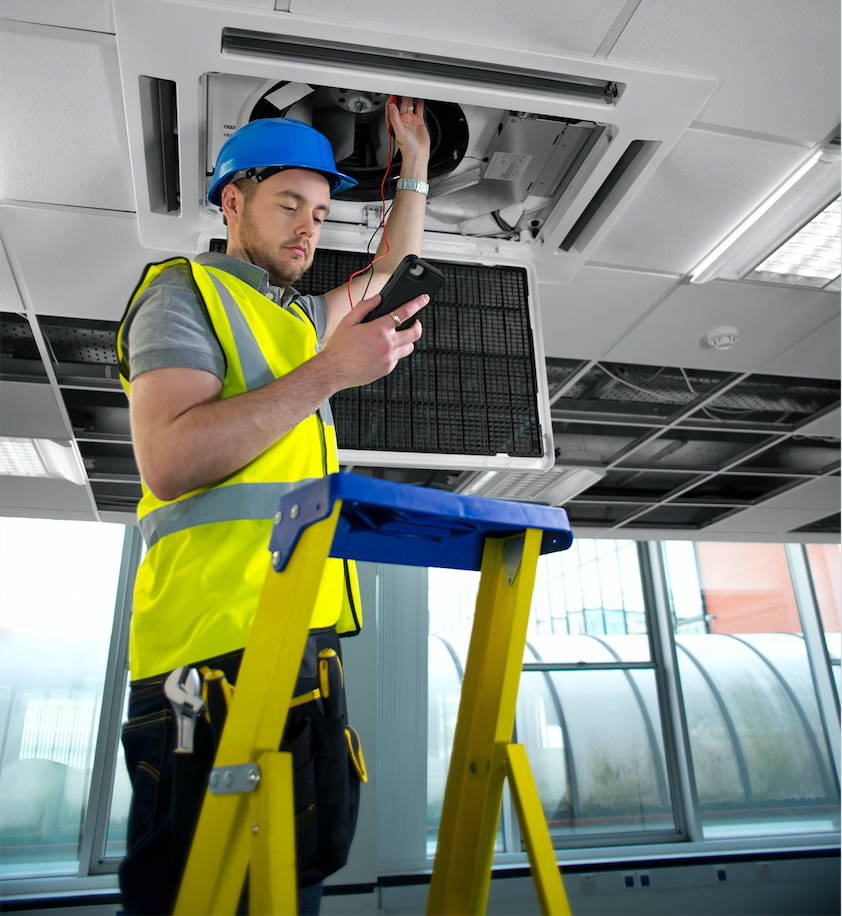 The SuperDuty Difference Highlights -
Compared with the cases to the right, the SuperDuty Super Protection Power Case
is the Only Case that Includes Tempered Glass Screen Protection Free of Charge
is the Only Case with 4 Corner Super Guards
is the Only Case with Anti-Slip Reinforced Side Grips
is the Only Case compatible with iPhone 7/6S and 6
has the Highest Battery Capacity